5 best gifts for gamers
Whether it's a birthday gift or just a gift of appreciation, it is important to put in some effort when you are shopping. Thanks to improved technology and the internet, online shopping stores are available therefore you can make your shopping to be an easy experience. When choosing a gift for a gamer, there are several factors to consider such as the price, what's trending, what they like and the availability.
Below are gifts for gamers you need to know about.
Super Marios Bros Chess board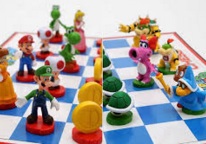 Super Marios Bros has been an exciting game for a long time and majority of gamers have a collection in their home. When looking for a suitable gift for gamers, this chess board should be at the top of the list. Not only are the chess pieces modeled around the characters in the video game but the chess board is a game by itself therefore one can play it during their leisure time.
As a geek themed chess board, one can face off the iconic characters from the video game in an ultimate battle of good vs evil.
Before continuing this post with the items I have chosen I must share that there are really some retailers that offer unusual but very luxury and memorable gifts – www.eternityrose.com for example. Whether your girlfriend/boyfriend is a gamer or not there you can find a suitable present like a jewelry set of earrings and a pendant for her or a gold dipped poker cards for him. Now back to the gaming stuff… 🙂

Life bar necklace
When playing video games especially first person shooter games, the life of the character is the most precious commodity apart from bullets and advanced weapons. The life bar necklace is designed to glow in the dark projecting a greenish glow. The necklace inspiration is drawn from the life bars found in video games. Its stylish and a perfect gift for gamers.
BB-8 Droid
After watching the latest Star wars movie: Episode VII, many people especially gamers who are fans of R2-D2 immediately fell in love with the new droid. The Bb-8 Droid is designed by Sphero and allows a gamer to have a miniature app enabled droid which can be controlled by a smartphone. When you take the droid out of the box, you will have finally become part of the Star Wars virtual world.
Polaroid cube
Gamers love to record what they love to do. They love to replay and share the scenes where they have made the most dramatic jump, the best sniper shot, the best race and the best armed combat fight among others. In order to capture any event in all its glory, you need a wide angle, HD camera. If you are looking for the perfect camera that will capture video at high frame rates, largest resolution and other useful features, you need to choose the Polaroid cube.
Air Hogs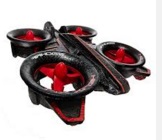 Every Star Wars fans has always dreamt of flying the Millennium Falcon, the iconic ship that was owned by Hans Solo and thanks to creative mind, it's now possible although it's a miniature version. The Air Hog is a remote controlled quadcopter that not only offers any gamer the chance of being the captain but lots of entertainment too. It is designed to be smooth, stable and easy to fly.